SOLD OUT
🔍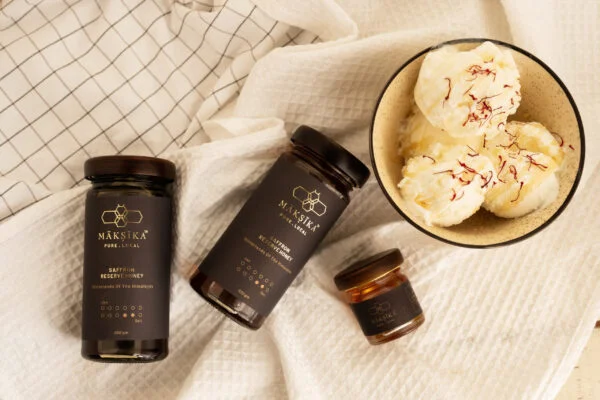 Saffron Honey
₹ 899.00
Type: Monofloral
Flavour: Sweet,
Colour: Light Yellow to Amber
Nectar Source: Crocus sativus / Kashmir Mongra Saffron
Bee: Apis Mellifera
Harvesting Season: October – November
Annual Production: Only 500 Kgs
Region of Origin: Baramulla region (Kashmir)
Pairing: Fresh Goat cheese, drizzled over vanilla ice cream and Panna cotta
Saffron Honey
A penetrating floral aroma reminiscent of saffron but not overwhelmingly so with faint hints of wildflowers and herbs like dandelion and purslane.  The taste is characterized by a mild sweetness with a unique earthy or grassy undertone.
Kashmir Mongra Saffron is one of the rarest and the most expensive form of Saffron available in the markets as annual production is less than 1% of total world production.
The domesticated saffron crocus, Crocus sativus, is an autumn-flowering perennial plant unknown in the wild and responsible for most of the saffron produced in the world today. The Crocus buds begin to flower in the middle of autumn and the honey is harvested in small batches until the flowering season ends. Intriguing? Try our exquisite saffron honey.