SOLD OUT
🔍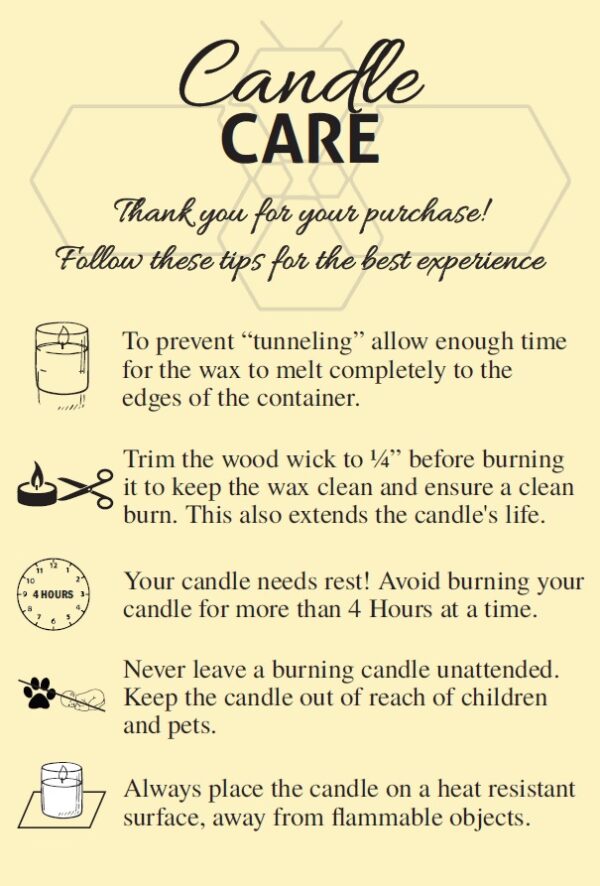 "Spring" – Lavender & Lemongrass | Woodwick Beeswax Candles
₹ 899.00
Spring is all about freshness and the changing of seasons from the dull winters to the vibrant summers. Our spring themed beeswax candle comes with a classic combination of Lavender & Lemongrass. Lavender is known for its exquisite flowery smell while lemongrass is used in homes and spas the world over for its calming freshness. Light up our Spring candle, spread out your yoga mat, sit and meditate taking in the early morning sunlight and air while a cup of coffee with a few generous dollops of our Orange blossom honey is being prepared in the kitchen. The classic combination is definitely something we would recommend for any situation which demands a companion to destress and detox.
Burn Time: 30+ Hours

Made in India – The candle is filled with Maksika finest all-natural blend of beeswax  and contains no petroleum-based or paraffin waxes

Hand-poured into a frosted glass with our signature color combinations and wooden lids that highlight the pure white beeswax wax and uplifting fragrance

Each fragrance represents a different season but not the use case. Feel free to use our winter candles in summer if you like, they are good all year long!

Clean & Soot-Free: Maksika candles use wood wicks for a smokeless, soot-free burn that is safe for you and your family

Pure Essential Oils & a Long-Lasting Aromatic Bouquet: Maksika's all-natural beeswax blend is saturated with fragrances containing essential oils for an aromatic experience that is always true to nature
Beeswax Scented Candles
Our beautifully scented, hand-poured woodwick beeswax candles are of natural origin, require no extra warning signs, are not tested on animals, and are completely environmentally friendly. Crafted using the choicest ingredients right from the glass – from local high-quality manufacturers to our signature wooden lids made of Sheesham (Rosewood). The lids completely seal the candles so that you get the same uplifting fragrance whenever you open them up next.  Beeswax has a purifying effect while burning and our special wood wick ensures there's no soot residue so that you can keep using our jars as a decorative piece even when you're onto the next one.
We have introduced a seasons theme for our introductory candles with 4 candles each representing a season – Winter, Spring, Summer, Monsoon. After several batches of trials, we've finally arrived at our curated combinations of fragrances made with top-quality essential oils to ensure that we have a candle for every season – whether you wish to cozy up on a winter evening or need to relax on a midsummer afternoon.
| | |
| --- | --- |
| Fragrance | Rose Vanilla, Lavender Lemongrass, Mango Coconut, Oudh Cinnamon |